What's Joan up to now?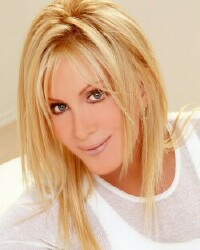 Joan can now be heard on Staphanie Miller's Happy Hour podcast. Click here to listen.

Joan played the demanding role of Tamora, Queen of the Goths, in a reading of "Titus Andronicus" at the Los Angeles Shakespeare Center on September 16th. More here.

Once again, on April 28th, Joan appeared in "A Shakespeare Jubilee" at the Wallis Annenberg Theater in Beverly Hills as part of Britweek. She peformed Cleopatra's death scene from "Antony and Cleopatra." More here on this prestigious production.

Joan plays quite an unusual role for her in "Psycho Wedding Crasher," a movie airing on the Lifetime Channel. Joan talks about it on local television in Los Angeles. Click here.

Joan made an appearance in the short film, "The 636." The film was screened to critical acclaim in 2014 at the NYLA International Film Festival, the Richmond International Film Festival, and the Women's International Film Festival in Miami. More here.
Joan loves Shakespeare. So it was an honor to join Harry Hamlin, Jane Seymour, Joely Fisher and Malcolm McDowell in celebration of Shakespeare's 450th birthday, part of Los Angeles' weeklong Britweek in 2016. For more, click here.
In December of 2013, Joan participated in a memorial for Julie Harris, who played her mother, "Lilimae," on "Knots Landing" for eight years. Click these links for more on the memorial: Playbill, Showbiz411, Broadway World, Cape Cod Times. For more on the Julie Harris Scholarship at Yale, click here.
The new "Dallas" returned to TNT in 2013 for its second season, and two more members of the Ewing clan are part of the explosive doings at Southfork. Gary and Valene Ewing of "Knots Landing," played by Ted Shackelford and Joan, were featured. Click to hear Joan discuss the experience.

Joan appeared on "The Talk" on CBS with other "Knots Landing" cast members, Michele Lee and Donna Mills. Click here to see a segment of the program.

Joan co-starred in the independent feature film, "Watercolor Postcards" in 2013. Click to see trailer.
In 2012, Joan taped a segment for "Celebrity Ghost Stories." Her own ghost story was seen on the Biography Channel in June. Click here to see clip.

Joan guest starred on the cutting-edge series, "Archer," on FX in 2011. Click here to hear her in the role of "Ruth." She is now featured on on a popular webisode series, "Pretty." Joan was awarded an Indie Soap Award, "Best Guest Appearance, Comedy, for this role.

Joan appeared in another episode of "Nip/Tuck" on FX, co-starring with Donna Mills, again playing "Beverly Hills cougars." More here.
Joan joined Michele Lee and Kevin Dobson 2011 on "The Early Show" on CBS. Click here to see this "Knots Landing" reunion.
In April of 2009, she appeared with other cast members as "Knots Landing" was honored on the "TV Land Awards." More information here.
February of 2009, Joan guest starred on NBC's "My Name is Earl." Here's an interview she did at the time.
Joan and other Knots Landing cast members were reunited on NBC's Today Show. Click here to see them.
Joan made her first special appearance on "Nip/Tuck" on FX last season. Click here for more.
She starred with Gary Collins in "You'll Never Be Young Again" in Los Angeles in 2007. In 2006, Joan recalled her early days with the Guthrie Theater in Minneapolis.
Earlier that year, Joan returned to the stage in Tennessee Williams' "A Lovely Sunday for Creve Coeur" at the Harftford Stage. Click here for more on Joan in Hartford. A rave review. And another. Still more here. And even more.
In 2005, Joan appeared in a "Knots Landing" Reunion with the other cast members of the long running CBS Television hit.
Joan performed in the world premier of Mark O'Donnell's new adaptation of "Private Fittings" by Georges Feydeau at the La Jolla Playhouse near San Diego. The production was directed by Des McAnuff, winner of two Tony Awards. Click these underlined links to see reviews in Daily Variety, the Los Angeles Times, the San Diego Union-Tribune and San Diego City Beat. She is also spotlighted by TheaterMania.com.

Joan appeared in 2004 at the Kennedy Center in Washington, D.C., where she originated the role of Mrs. Fenway in "Escape," part of a world premier of "Five by Tenn," a collection of newly-found Tennessee Williams one-act plays. Click the link to see the Associated Press and TheaterMania.com reviews. The production was part of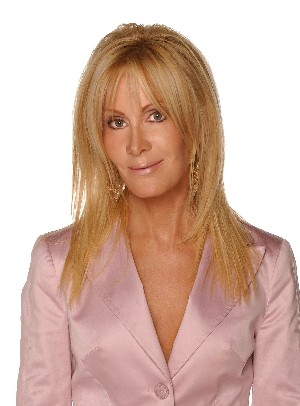 the Kennedy Center's festival of Tennessee Williams' works with Kathleen Chalfant, Patricia Clarkson and Sally Field.
For most of 2004, Joan also appeared on CBS Television's "The Young and the Restless." Prior to that, she appeared in the off-Broadway production of "The Exonerated" at the Bleeker Street Theater in New York. She was also a guest actor in the Los Angeles production of "Blackout" at the McCadden Theater in Hollywood.
CBS Soaps in Depth recently spotlighted Joan's role as Gloria on "The Young and the Restless."

For information on Joan's career, please click Biography.